Can you describe a bit about your responsibilities at Marshall?
As receptionist, I take pride in being a welcoming and helpful voice for clients and associates of Marshall Financial. I am also here to assist my co-workers in any way I can, wherever I'm needed.
Since I am new to Marshall, I've been enjoying getting to know my co-workers. Everyone here is extremely nice, very personable and always there to help when I have questions. That makes it easy to get up and go to work every day, knowing I get to work with great people.
What's something most people don't know about you?
Something most people don't know about me is that I am addicted to reality TV, especially any of the Real Housewives shows on Bravo. I can watch any of them, all day, on repeat, over and over. And I actually met two of the Real Housewives in real life!
What are your hobbies?
My favorite hobby would be any good DIY project, mostly ones that include home décor or remodeling. I find great ideas on Pinterest and have been lucky enough to execute quite a few. Thankfully, my husband is handy and is the one who actually executes them but thanks to my supervising!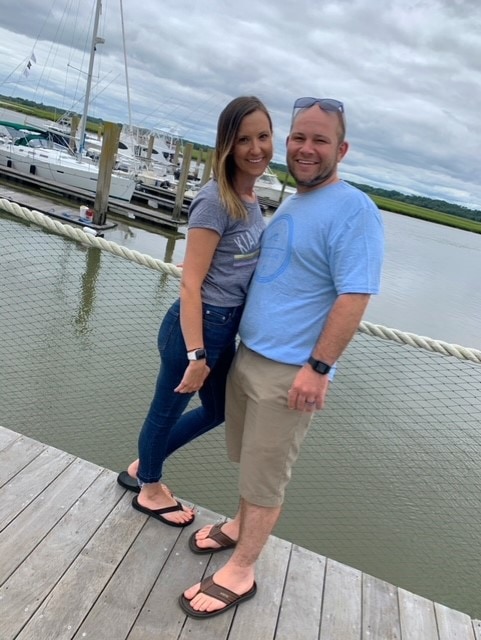 What do you value in your personal life, outside of work?
A very cliché answer, but my family and friends. I am very lucky to have such great people in my life, they are my biggest supporters, not sure what I would do without any of them.
What does a typical weekend look like for you?
A typical weekend, pre-COVID, would include finding an event to attend, like a concert, sporting event, or weekend getaway. With COVID, the weekends have been more low-key. I've been finding things to do around the house or hanging out with a small group of friends.
Is there anything "big" coming up in your personal life/outside the office that you're excited about?
I am hoping this year we will be able to go on some of the vacations we had to cancel last year. We go to Mexico every year and would love to make it there in 2021, as well as get to explore some new places.