Hill will draw on a multi-disciplinary background to help clients achieve their life goals
Marshall Financial Group, an innovative fee-only wealth management company, announced that Barbara Hill has joined the firm as a Senior Wealth Advisor. Hill brings extensive experience in wealth management and trust and estate planning to her new role at Marshall Financial, where she'll focus on helping the firm's clients assess their life goals and develop plans that help them get to where they want to go.
"Barb's legal background and wealth management experience provide a strong combination that really adds to the breadth and depth of our talented team here at Marshall," said Paula Nangle, CFP®, the firm's president. "Our clients will greatly benefit from her expertise, especially when it comes to the complexities of trust and estate planning and administration."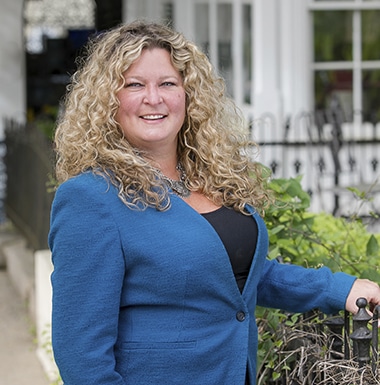 Hill previously served as Senior Trust Officer and VP of Wealth Management at The Glenmede Trust Company, where she helped many high net worth individuals invest for the future and pass on their hard-earned wealth to future generations of their families. Known for her strategic approach and problem-solving prowess, Hill will draw on a multi-disciplinary background that includes serving as a practicing attorney with a focus on trust and estate litigation.
"It's important to me to work with colleagues who share the same motivations I do, especially when it comes to helping clients plan for the future," Hill said. "When I realized how well Marshall Financial's approach to helping people achieve what they want to in life aligns with my own philosophy, I knew I had found the right fit."
Hill holds a JD from Villanova University School of Law, an MS in financial services from St. Joseph's University, an MPH in safety management from University of South Florida, and a BS in business administration from Niagara University.
Marshall Financial Group, Inc., is a registered investment adviser and does not offer legal advice.